DEN Interiors
It has been a real privilege to work along side the team at DEN to deliver both 3D visualisation and design services on some amazing projects in and around the Hull area as well as further afield around the UK.
A well established series of restaurants and bars in Hull named 1884 commissioned DEN interiors (who designed their previous interiors) to produce the interior scheme for their latest addition to the local chain - Cucina 1884 in Hessle. We worked closely with the team at DEN to produce a visual presentation of the exterior and interior design for the new restaurant.
When Caffe Gelato decided to open a second venue named Frizza on Princes Avenue in Hull, They appointed DEN to produce the interior design. Again working closely with the team at DEN we created a visual presentation of the interior scheme as well as the exterior. The design was very promptly approved, installed and the venue open to public in 2017.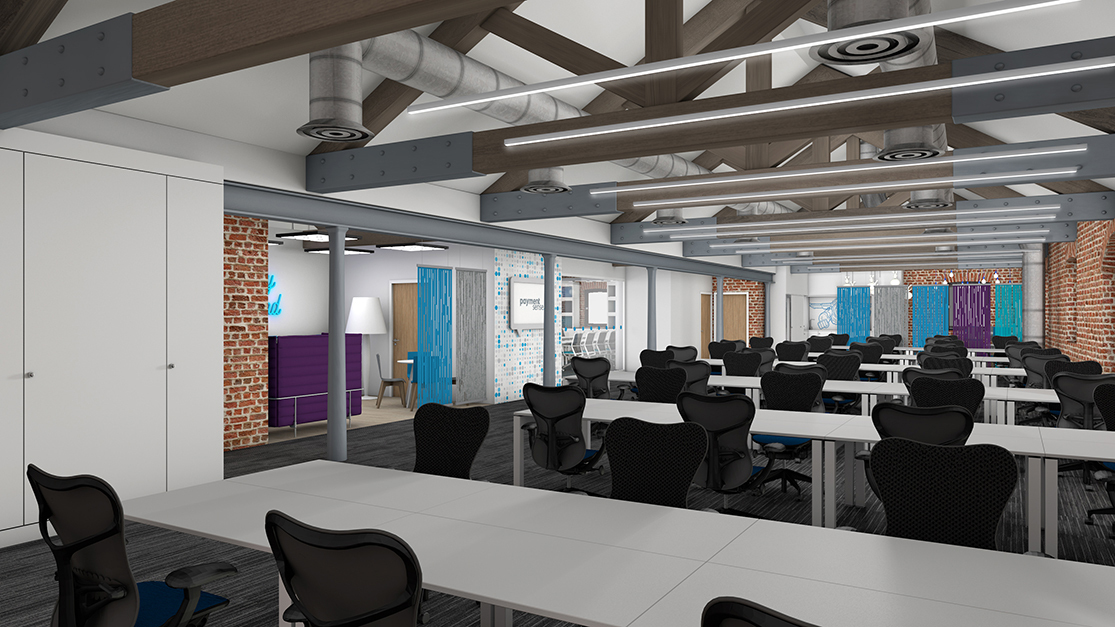 Having designed the office schemes for Payment Sense at other locations, DEN created this design for the new two floor offices on Castle street in Hull. This was a challenging interior of an old building, but the modern design approach dropped perfectly into the model we developed of the existing interior. We have since produced presentations for further properties requiring this same scheme to be implemented.
We where commissioned by DEN to produce detailed sensory landscape designs for a series of care homes which specialise in the care of young adults with Autism. The garden designs had to offer a range of interactive elements covering light, sound and texture - as well as offer facilities to encourage independence, Ultimately the design scheme had to be safe and conform to regulation.
We produced the design scheme, fully rendered client presentation plans and 3D visualisations as well as technical detailing for the landscape engineers to build and install.
Gin Bar - Humber Street
As a key resident in the recent development of the Humber street area of the marina in Hull - The Gin Bar was designed by the team at DEN interiors and we assisted by producing the visual presentation which was used for signing off the final design as well as play a part in marketing the new venue on the approach to its grand opening.
Kcom Conference Suite
Another large interior space in need of modernisation was tackled by DEN's team - we helped to produce multiple visuals schemes for the main function suite at the Kcom stadium in Hull.