Ford MMP
We have had a fantastic time working with Richard and Robert from Ford MMP for many years, as a first class exhibition agency delivery amazing exhibition stands nationally and internationally, it was a true honour to have been invited to work as an extension to their creative services.
Simple, professional and impactful lighting exhibition design.
Working with our client Ford MMP, we designed this sharp looking exhibition design to help Leyton Lighting showcase their latest range of fantastic quality lighting products. Covering all the sectors KBB caters for, we created individual sets for Kitchen lighting, Bathroom lighting and Bedrooms – The bedroom display in particular required a bespoke design for purpose built wardrobes to illustrate the LED furniture lighting.
Brand exhibition design, developed on behalf of Ford MMP for RHA audio equipment. The design was to be based on their latest brand and packaging design, delivering a high tech modern stand space to showcase their latest products.
Jazz Pharmaceuticals Exhibition Design
A double sided stand, to allow two separate sub brands have their own unique spaces but have an overall sense of belonging to the same company. The design needed to have a relaxed approachable feel, maintaining a pharmaceuticals appeal the brief was to look a lot less clinical as their competitors.
Plastipak Feature Exhibition Design
Very large scale feature exhibition stand design for Plastipak, to celebrate a major anniversary. The stand needed to display as much product as possible whilst having an eye catching feature to draw the crowds. We integrated a large feature tree which suspended crates of bottles to portray a message of natural sustainability. The stand also had an upper deck hospitality space.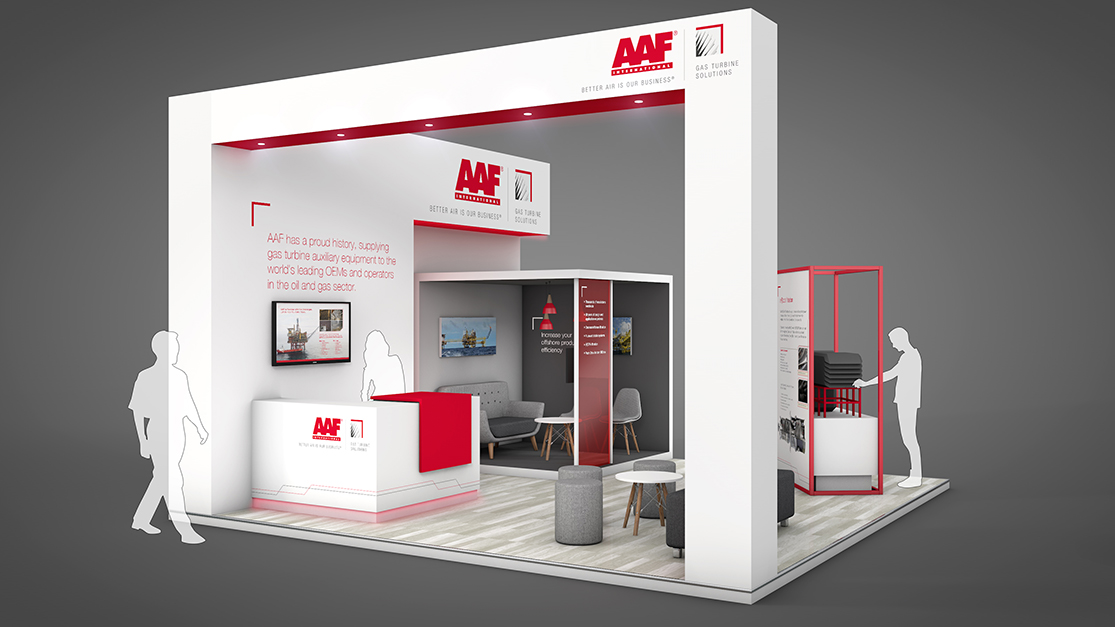 Concept design for AAF, to deliver a professional looking stand space with a modern look and feel, incorporating a semi private meeting space and bespoke built product displays.
Pico Bespoke Modular Exhibition Design
A bespoke modular design concept for Pico. The stand needed to be re-configurable to fit five different size and orientations of stand space, and designed in a way that the components could be easily dismantled and stored after each installation.